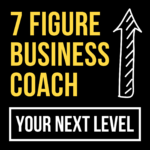 Ugh don't you hate it when a prospect says I need to think about it
Here is a way to handle that sales objection, but moreso… here's a way to transform ALL of your sales calls and conversions and make a ton more.
This objection, "I Need To Think About It" is a symptom of a much bigger problem and I'll explain it all inside this episode.
Listen, there are some serious insights shared on this episode to handle this very common sales objection of "I need to think about it"
Dig in.
Eric Louviere
Join our private facebook community ? Disclosure Group